The must-have rods and reels for musky targeting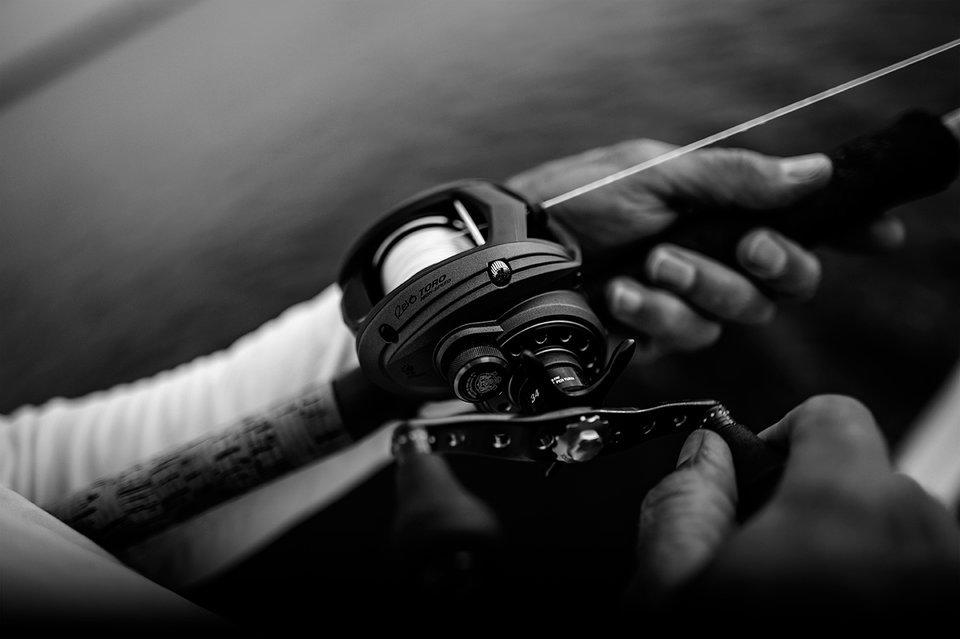 Whenever you ask any muskie angler what rod and reel combinations they must have to be a competent and all-around angler, the answers will invariably differ. The rod and reel choices you make are clearly subjective. So, to bring a little balance to the discussion, we've included two seasoned guides and tournament anglers, Jeff Andersen and Rich Gallagher, to give their viewpoints on must have rods and reels to be a well-rounded muskie hunter.?
Andersen runs Jeff Andersen Fishing and guides in Minnesota. You can follow Jeff on Instagram: @jeff.andersen.fishing. Gallagher was a guide on the tough Chain of Lakes in Illinois and a former VP of Communications for Muskies, Inc.
Lower gear ratio means an easier day on the water, according to Andersen.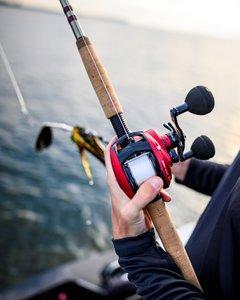 "It may surprise some anglers, but I prefer to use the Abu Garcia Revo Toro Beast with the lower 4.9:1 gear ratio," said Andersen. "It's a power game when I'm casting for muskies most of the time. Long 14-hour days of grinding with a high-speed reel can be exhausting. This is especially true with bucktails, some cranks, and most other techniques.
"I pair that reel with a 9-foot Fenwick Techna Extra Extra Heavy rod. That is my best all-around rod and reel."
Andersen will switch things up a bit when he's chucking big rubber baits.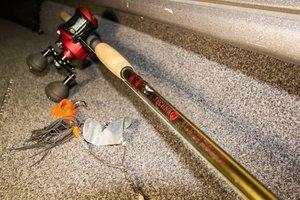 "When I'm fishing a big rubber bait, I'll switch out reels but use the same Fenwick rod. I use the Revo Toro Rocket because muskies will often push the bait forward when they're eating rubber baits. The high speed retrieve allows me to reel up the slack and catch up to the fish to get a solid hookset."
Shorten your rod length for jerkbait fishing.
"I'll switch to an 8-foot heavy power and fast action rod to fish jerkbaits," said Andersen. "Anytime you need to use a specific retrieve with a twitching and cadence to achieve the side-to-side motion, the shorter rod is a must. You'll be able to work the lure more effectively and catch more fish."
Gallagher's rod and reel choice are similar to Andersen's.
"All of my rods for casting are anywhere from 8-to-8.5 feet in length. I stick with the size 60Abu Garcia Revo Toros in various models on all of my casting rods."
Both Gallagher and Andersen use line counter reels for trolling and rods ranging from 8-to-9 feet long. Gallagher prefers the composite or fiberglass rods when trolling, especially undercolder conditions.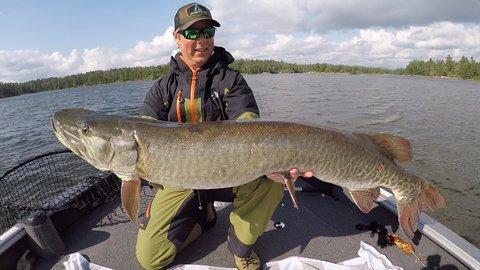 Andersen uses a variety of rods for his trolling forays.
"I like the 8.5-foot Fenwick Techna rod in heavy action. It's more forgiving than the extra heavy action. It works great for landing big muskies."
Both Andersen and Gallagher use 80-pound braided line on many of their combos. Andersen specifically uses the Spiderwire Dura-4 because it's a harder line and doesn't absorb as much water.?
"The Spiderwire is an excellent line to use. Especially when it's cold. It doesn't suck up water, so when you cast your hands don't get wet. Wet hands are miserable anytime, but more so when it's cold out.
Both pros use steel leaders and fluorocarbon leaders depending on the technique.
"I like the flexibility of fluorocarbon leaders for some topwater and bucktail fishing," said Andersen. "I use steel leaders for walking-the-dog techniques or jerkbaits."
"I'll use 130-pound fluorocarbon for leaders when I'm fishing bucktails and crankbaits," said Gallagher. "174-pound solid steel leaders with no swivel for glide baits and jerkbait fishing are great, too."
Want to Catch a Musky?