4 Reasons You Should Go Digital with Your Fishing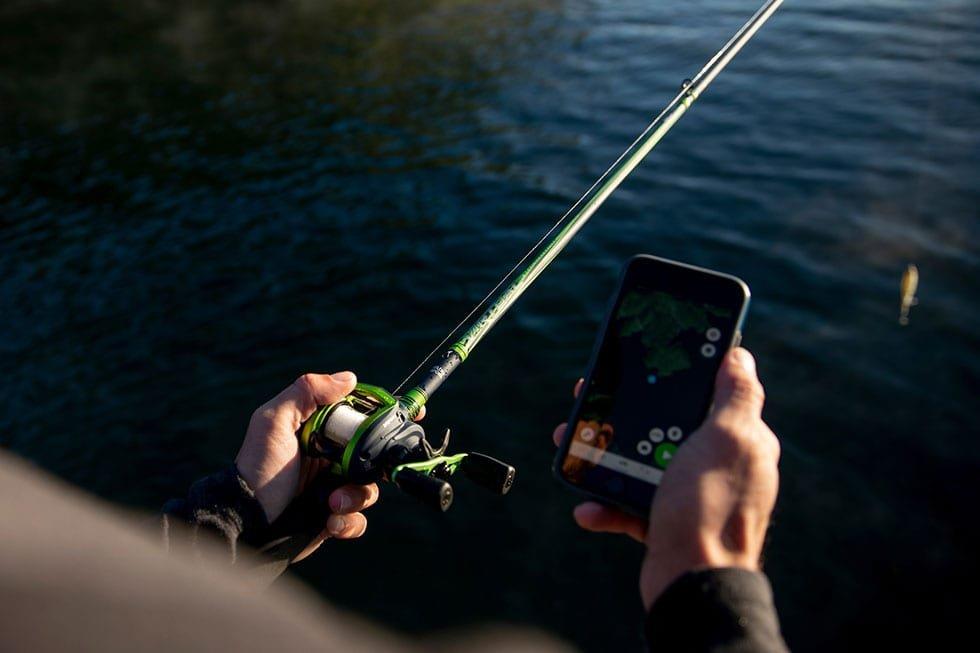 The perfect marriage of simplicity and capability is becoming increasingly important as tech grows more and more immersed in everything we do. Whether or not to engage with technology used to be an option. Now, it's everywhere. Even in fishing. And there's no need to fear or resist it. It's time to embrace it instead.
Reason #1: It's Inevitable
No matter how hard you try, there are two things you can't stop: father time and mother nature. And with time comes progress, though some of the old school guys would scoff at calling the immersion of technology into fishing 'progress'. Yes, we can fight it. But resisting change won't stop it. The other option? We can be like 82-year-old marine Neal Webster who bought his first GoPro in his late 70s.
Yes, he gets frustrated with it from time to time. But he's also gone back and watched footage where he got bites because he let the bait lie there longer than he realized. And he was able to analyze his technique and modify it for the future, becoming a better angler in the process.
The point is, age is just a number. An excuse many anglers keep on the ready when the topic of technology pops up in the fishing community. Fishing is one of the great equalizers when it comes to competition. The experience that comes with age often outperforms the energy that comes with youth. And you can use digital tools to tip those scales even further in your favor.
---
Reason #2: Your Competition is Doing it
Everyone is looking for an edge in fishing right now. We're smack dab in the middle of the technology and digital revolution when it comes to fishing, and now is your chance to get ahead of the curve.
Lowrance and Garmin are obviously trading blows with other sonar companies like Humminbird and RayMarine while also diving headfirst into the digital trolling motor market to compete with MinnKota and MotorGuide. Garmin's Livescope set the bar for seeing what's under the surface, and now Lowrance's LiveSight looks to narrow the gap.
Other advancements are transpiring throughout the industry, and anglers are eating it up.
Your competition on the water is doing everything they can to increase their odds of catching more fish than you. So you have to follow suit. The main issue that anglers encounter when trying to keep up with the newest tech is money. And that is a viable concern when it comes to tech in fishing. Going digital costs a lot of dollars.
Typically at least, but not always.
---
Reason #3: It Doesn't Have to be Expensive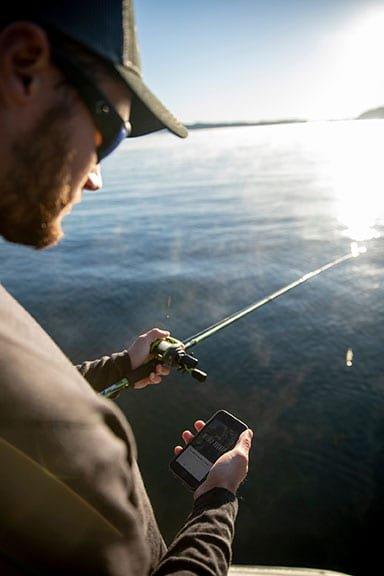 We've mentioned several products already that, while extremely useful, are too expensive to be practical for most anglers. If we want to have a practical conversation about fishing technology, we need to talk about ways to integrate tech that are more affordable and as useful, if not more useful, than some of the more expensive upgrades.
One product is the Virtual Rod from Abu Garcia.
This rod is unique in that it incorporates the ANGLR's Bluetooth technology into the butt of the rod, a product that allows you to mark fish catches and record real-time data through ANGLR's free app and digital logbook.
For only $129, you can buy a rod with the capability of dropping a waypoint, recording the wind direction and speed at the time of the catch and capturing the air temperature and barometric pressure. On certain fisheries, the current and water temperatures are even recorded automatically within your private ANGLR logbook.
In any case, you can go in and manually edit your logbook within the app to add notes, photos, and more. There's no limit to the number of catches or trips you can log, so the potential is boundless.
---
Reason #4: It will help you catch more fish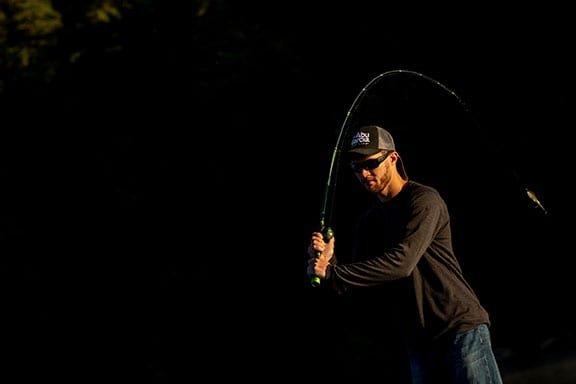 Having all this capability and data at the tip of your fingers is incredibly powerful. Being able to go in and instantly review a previous trip without the need to rifle through dusty pages of a traditional logbook makes the ANGLR logbook an appealing tool.
In reality, it's not even a question of whether or not most anglers would use the ANGLR app to replace their traditional logbooks, because most anglers won't even keep a physical logbook anymore. The old-style logbooks are cumbersome, antiquated, and grueling.
ANGLR has ushered the concept of the logbook into the digital age and made gathering a stockpile of valuable information a near-effortless experience. And this is just one way that the digital world has intertwined with the fishing world to make it better. It's easy to use and powerful. Simple, yet solves a problem. This is the way digitizing fishing should work.
---
Fishing Technology is the Future of Fishing
Yes, you should go digital with your fishing. Why?
Because the need to do so is inevitable. Your competition is going digital and you can do it too on any budget. And, most importantly, it will help you catch more fish.
The question isn't should you go digital. It's why wouldn't you?
---
Get Connected With the Virtual