Three Versatile Topwater Setups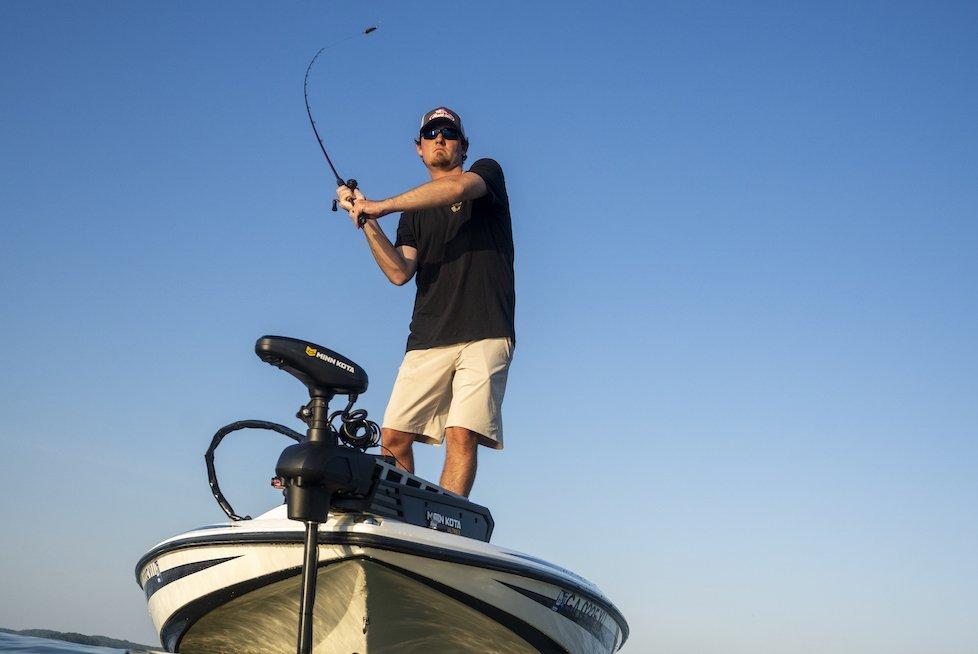 Not all topwater lure are created equal. So, suffice to say, one rod and reel combo can't efficiently handle them all. However, here are three topwater setups that can handle any topwater you can throw at them!
Best all around - 7-foot medium heavy with a 7:1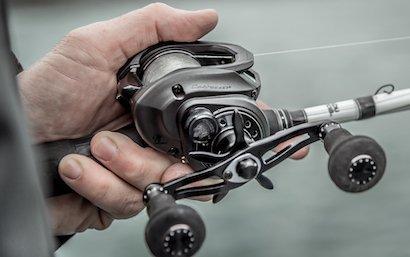 Though one rod and reel can't do it all when it comes to topwater fishing, a 7-foot medium heavy power rod with a reel in the 7:1 gear ratio range can do the most. Take this size rod in the Abu Garcia IKE Signature Power Rod for example. It has a fast action which makes working popping and walking style topwaters near effortless.
Cadence is often the name of the game when it comes to topwater fishing, maintaining a rhythm with the action of your bait. Having a fast tip to evoke the desired action with every twitch and then spring back into place for the next twitch is crucial. A fast action is also beneficial when making accurate casts around cover with topwaters like frogs and buzzbaits.
When you pair the 7-foot medium heavy with a good all-around reel in the 7:1 gear ratio range, like the Abu Garcia Revo STX in 7.3:1, you have a setup that can handle a wide array of topwaters. Using a reel with a midrange speed like this gives you the ability to speed up and slow your retrieve for various topwater applications. So, whether you're walking a Berkley J-Walker down a dock or burning a Berkley Choppo in, you have a setup that can handle it all…for the most part.
Mid-range workhorse - 7-foot, 3-inch heavy with an 8:1
The need to move away from a 7-foot rod for topwater fishing is often times dictated by the cover. For instance, you can reel a toad on the setup we previously described in a mostly open water scenario. But once you make your way into a lily pad field, you're going to need to dip back into the arsenal.
The most prominent dense cover situation is likely frog fishing in matted vegetation. From south Florida up to Lake Champlain in New York and all the way over to the California Delta, there's vegetation thicker than '70s shag carpet. And when you get a bite in vegetation like this, it takes a good bit of encouragement to convince the fish to come out.
That's where a 7-foot, 3-inch heavy action rod like the Abu Garcia Veracity Casting Rod comes into play. A rod in this size still has enough tip to make accurate casts when needed but gives you the backbone to get the fish out of thicker cover as well. There is absolutely no use in getting bit if you don't have adequate equipment to get that bite to the boat!
Line size typically escalates a bit as well when you move up to this setup due to the heavier cover. Where you may spool the 7-foot/7:1 setup with anywhere from 15-pound test monofilament to 30-pound braid, you'll want to go with 40- or 50-pound braid for the 7-foot, 3-inch heavy range rod.
Pairing all of this with a slightly faster reel like the 8:1 Abu Garcia Revo EXD, gives you the ability to speedily bring your topwater back to the boat and unleash it on the next target. This is essential when bass are blowing up bait all around the boat. And being able to cover water quickly and efficiently is paramount when fishing a topwater in cover that is a little more dense. But there's still one more setup you'll need when you get into to tossing big baits.
Very specific, very critical - 7-foot, 9-inch heavy with a 7:1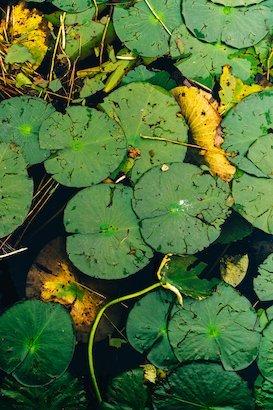 There won't be many topwater applications that call for a rod this size, but when you come across one of those situations, you'll be glad you're ready. A rod like the 7-foot, 9-inch heavy Abu Garcia Veracity will only come into play when you're fishing with really big baits.
Move to Mid-Range Workhorse
For both the wakebaits and big swimbaits, you're not typically in need of a 7-foot rod for accurate little roll casts. You'll find the need is greater for a rod capable of making long, bomb casts with these two baits. And there's no need with either for a speedy retrieve. Instead, slow and strong wins the race here.
Having a rod this size paired with 20 to 30lb mono or copolymer is critical when throwing large baits. The stretch in the line helps to ensure you do not pull the lure away from the fish when they eat it. It also helps prevent "casting off" a bait if a backlash were to happen, a common occurrence when combining bomb casts with oversized lures and heavy braid. To handle the stresses of catching giant bass on big baits you need a reel that is durable, tough, and powerful.
That's where a reel in the 7:1 range comes into the picture like the Abu Garcia Revo Beast in 7.3:1. A reel like this gives you the torque and strength needed to get trophy caliber bass to the boat. And the slow retrieve pairs perfectly with big wakebaits that can often be overfished with a faster gear ratio reel. With 30lbs of drag the Revo Beast has more than enough stopping power to stop trophy caliber bass in their tracks.