Aggressive Topwater Eating Machines, How to Catch a Musky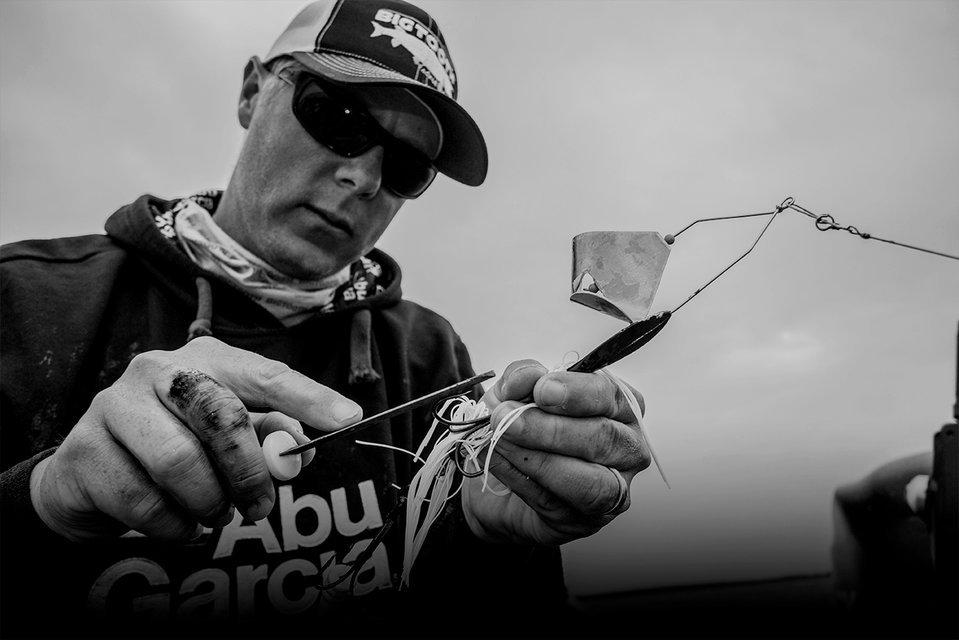 Topwater fishing for muskies is one of the most exciting challenges in North American freshwater fishing. The potential for an apex predator with a mouth full ofrazor sharp teeth exploding out of the water to destroy your lure like a freshwater shark can produce a serious adrenaline rush and memories to last a lifetime.
So, how do you go about picking the gear to chase down these potentially massive beasts? It's easy-ask a couple of muskie guides what they use and where. In this case, those guides are Jeff Andersen and former guide Rich Gallagher.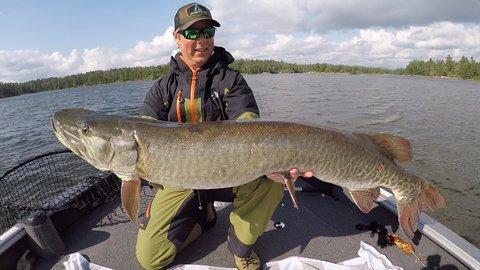 Andersen runs Jeff Anderson Fishing and guides in Minnesota. You can follow Jeff on Instagram: @jeff.andersen.fishing. Gallagher was a guide on the tough Chain of Lakes in Illinois and a former VP of Communications for Muskies, Inc.
Get shallow and you'll find muskies willing to chase topwater offerings.
"I love fishing topwater for muskies," said Andersen. "I generally fish pretty shallow when I'm using them. You'll find topwater action on most of the lakes I guide on.
"Cover like isolated cabbage weed patches on shallow flats or rockpiles that come fairly close to the surface are perfect. Think shallow."
Gallagher agrees. "It's hard to beat shallow cover for muskies on top. Long shallow weed or rock points, over the top of weeds, weed edges, rockpiles-they're all good places to locate muskies feeding on top."
The best times to chase muskies can vary from day-to-day and week-to-week. Also, as best is a relative term, an awful lot of the best fishing times may not be accessible if you fish a body of water that gets excessive pleasureboat traffic.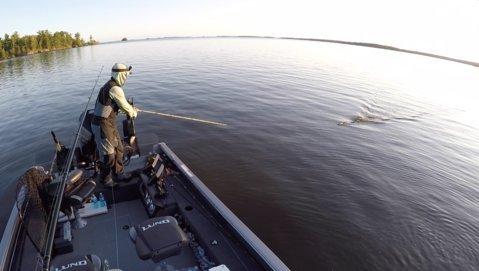 Early in the morning prior to the sun rising is almost always a terrific time to catch them on top, except, of course, for icy cold conditions. At night during the summer and fall can be exhilarating and productive.
Anytime the wind is pushing hard into one shore line, muskies will often be drawn to the food fish that are pushed into those areas. Of course, any low light conditions are usually a prime time, as is the end of the day around the last hour of available light.
Andersen's set up to chase topwater skies is pretty straight forward, but with a lighter twist.
"I suggest muskie anglers use a reel like the Abu Garcia Toro Beast in a size 60," says Andersen. "I've found that while using this reel, with the high speed retrieve, I can fish more efficiently all day. It's smaller, lighter, and easier on me when I fish long hours.
"I pair that with the 8-foot 6-inch Fenwick Techna extra heavy rod and load the reel with 80-pound Spiderwire Dura-4 Braid and attach a fluorocarbon leader. It'sa great combination for topwater."
Gallagher's combo is similar. He sticks with the low profile Toro Beast, 80-pound braid, and an 8 or 8 ½-foot rod.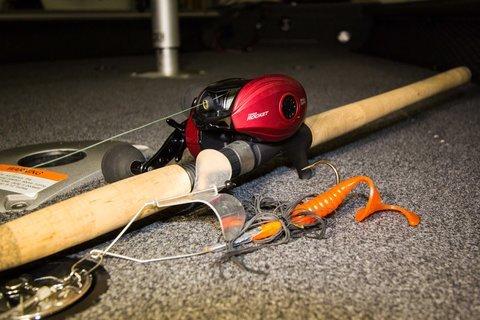 Lure choice for topwaterfishing all comes down to the most effective and efficient bait to use in whatever cover and conditions you're fishing. Of course, an awful lot of the decision comes down to what you're confident using and what you can comfortably fish all day.
"There are so many great topwater baits to use," said Gallagher. "Some of my favorites are Bucher Top Raiders, Lake X Fat Bastards, Sennett Tackle Pacemakers, Weagles, Phantom Vipers in both hard and soft tail, American Hardwoods Lac Suel Mini Turbos, and their Kry-Bay-Bee.
There are many, many other topwater baits out there that catch a lot of fish. It's best to experiment with what lure is comfortable for you to throw and work well."
Andersen has a couple of favorites as well. One in particular holds a special place in his memories, thanks to an enormous fish caught on film.
"There are two topwaters I throw most often," says Andersen. "Typically they are the Bigtooth Tackle Klack Bait and any prop bait by Lake X. Both are very efficient to fish and easy to use.You can cast them a long way and cover plenty of water.
"The Klack Bait is an oversized buzzbait. I helped design it when I owned Bigtooth Tackle. While filming an episode of In-Fisherman television, I caught my biggest muskie on that lure. A 55-incher.Weighed 48 pounds. It's a really good topwater lure."