Abu Garcia Pro Lucas Wins Wire-to-Wire Victory
First win outside of home state California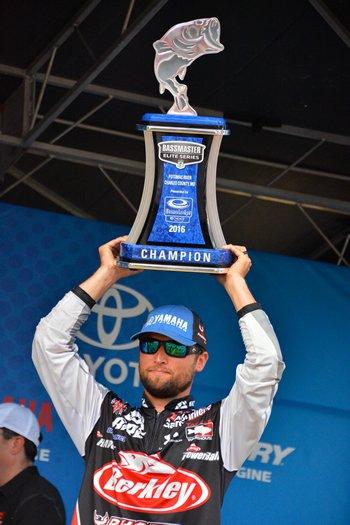 Some victories are sweeter than others. Abu Garcia pro Justin Lucas's win on the Potomac River this past weekend might be the sweetest yet. For the young 30-year-old pro, it was his first BASS win outside of his home state of California, something he'd been chasing for quite some time.
Lucas ran away with the event starting on day one by producing a five-fish limit of 20 pounds, four ounces. His final four-day total was 72 pounds, 14 ounces, which was more than four pounds better than the second-place finisher.
"This win meant the world to me," said Lucas. "I had never won out of my home state so I wanted to prove to other folks that I could learn, fish and win outside of those comfy confines."
Lucas's winning set up included the Abu Garcia MGX size 30 spinning reel backed by an Abu Garcia 7-foot-6-inch medium-heavy Veracity. The spot he found on the first day of competition was a communal hole, but nobody else fished the long dock.
It was a good thing the dock wasn't covered with anglers because Lucas didn't have any other options. "I didn't have a plan B," he said. "If I had been forced to go to plan B, I would have been running all over the place," said Lucas. "I went there originally looking for two or three keeper bites, but it ended up being the best spot I've ever found in my tournament career."
Next up for Lucas and the rest of the B.A.S.S. field is September 8 – 11 on the Mississippi River.