Trolling for musky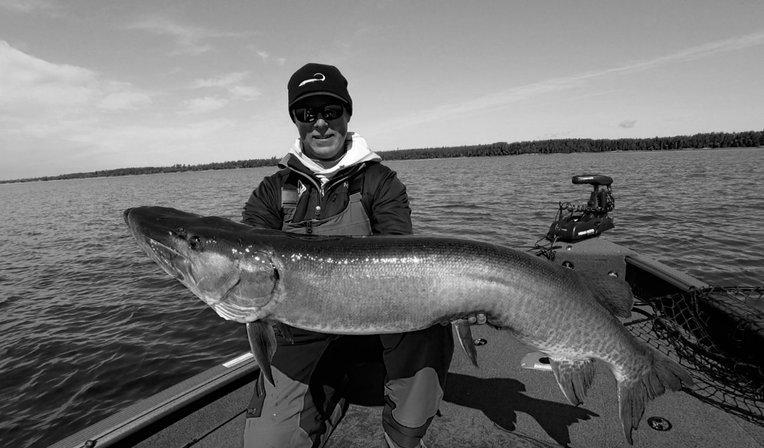 Trolling for muskies is one of the most productive methods for chasing trophy fish throughout the season. Whether it's spring, summer, or fall, trolling can produce large numbers of fish and trophies.
Two seasoned muskiewizards, Jeff Andersen and Rich Gallagher, have pitched in with a little expertise to help you along the path of trolling success on your next muskie hunting trip. Andersen runs Jeff Andersen Fishing and guides in Minnesota. You can follow Jeff on Instagram: @jeff.andersen.fishing. Gallagher was a guide on the tough Chain of Lakes in Illinois and a former VP of Communications for Muskies, Inc.
Why troll in the first place?
"I troll quite a bit throughout the year," says Gallagher. "It is the most efficient way to eliminate unproductive water, especially if you are on a body of water you've never fished before."
Find bait and you'll find the big predators.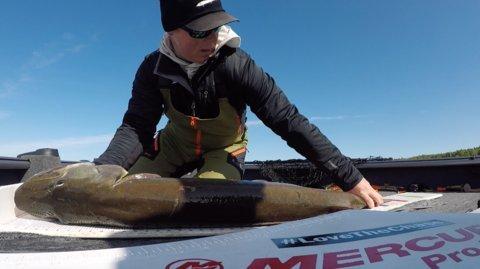 This is basic fishing common sense, but once you've identified the types of forage the muskies feed on where you're fishing, locating schools of bait will help you zero in on your quarry. Use your electronics and keep an eye out for schools of baitfish."
I troll a lot more during the fall and late fall," said Andersen. "Bait is key for finding the fish. Where I mainly fish in Minnesota, ciscoes and whitefish are the primary forage. Anywhere you fish muskies, you need to zero in on what they eat."
Spread out your offerings to find the active muskies.
"I like to vary the positioning of my gear when trolling," said Gallagher. "I'll run 2-4 down rods and two rods on planer boards. I'll vary the depths of these offerings until I zero in on the best one.
"In addition to varying depths of the baits I'm trolling, I'll vary the speeds as well. Usually I'll run anywhere from 2-4.5 miles per hour, but you really want to let the muskies clue you into what they want.
"Once I have a fish in the net, I'll note how much line was out, what speed I was trolling, the depth, and, of course, what lure caught the fish. If a second fish is caught on the same gear I'll start adjusting the color choices on the other rods to match the color that is getting bit."Proper gear will make your muskie trolling excursion more efficient, fun and productive.
"I believe a line counter reel is a must for trolling," says Andersen. "I use an Abu Garcia line counter reel, it's necessary so I can dial in the distance and how far downmy bait is when I'm trolling.
"One of the biggest keys to success in any type of fishing is to eliminate as much guesswork as possible. With the line counter, you can control the variables, dial in the run amount of line you need to have out, and repeat, repeat, repeat for success."
In addition to using line counter reels, proper line choice is a must when trolling."
For me, I use 50-pound Berkley Big Game line," says Gallagher. "It's really strong line and has some stretch. You'll want some stretch in your line when trolling to act as a shock absorber when the muskies hit. Also, loosen your drag a bit. The combination of the Big Game line and a slightly loosened drag will increase your hookups."
Both Andersen and Gallagher use rods ranging from 8-to-9 feetlong. Gallagher prefers the composite or fiberglass rods when trolling, especially under colder conditions.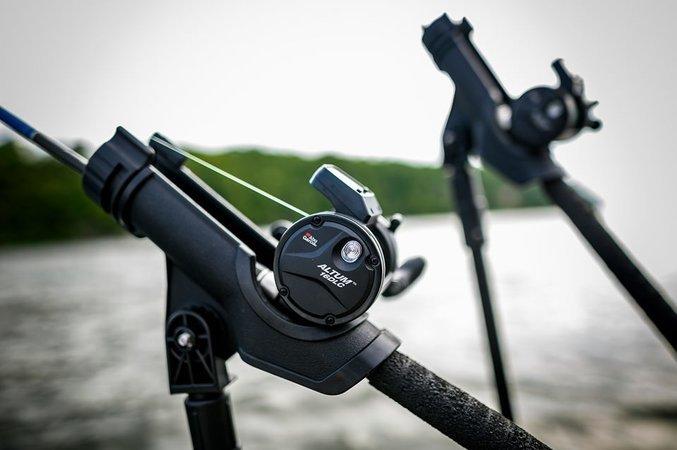 Andersen uses a variety of rods for his trolling forays."
I like the 8.5-foot Fenwick Techna rod in heavy action. It's more forgiving than the extra heavy action. It works great for landing big muskies when you're trolling."
Details are key for overall success."You really need to pay attention to all of the various things that go into catching muskies," said Gallagher. "Trolling isn't random, it's precise. Not one variable is more important than the other for your success. Take notes and keep an open mind."
Andersen agrees.
"The best anglers are aware of everything going on while they're fishing. Trolling is a precision technique. If you master the technique, you can repeat your success over and over."